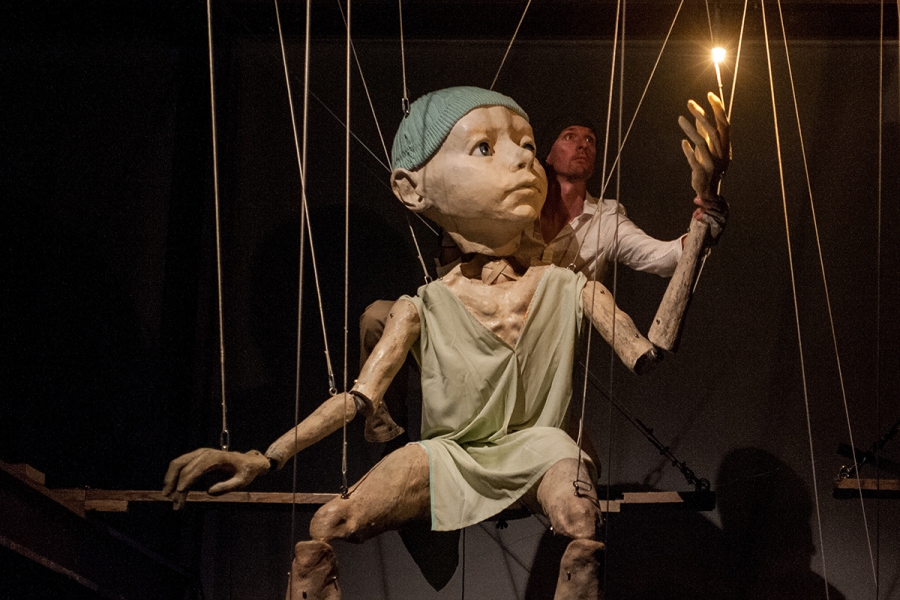 The performance Les Soeurs will play again from October 2017 onwards!
Les Soeurs is a visual, musical family-play where too gigantic puppets,- two sisters -play the main role. A wordless play about fragility, dependence and emotions takes place in an installation full of refreshing details. The puppets discover themselves and the world around them together with the public. Who is pulling the ropes?
The creators of Les Soeurs gave birth to a poetic universe between fantasy and reality combining different artistic disciplines. Les Soeurs is an associative and dynamic play on the border between theater, music, dance and visual art. A tantalising play with long legs, surprising transformations, flying blankets and crying buckets.
"Magic that fascinates young and old" ****
(Theaterkrant about Les Soeurs)