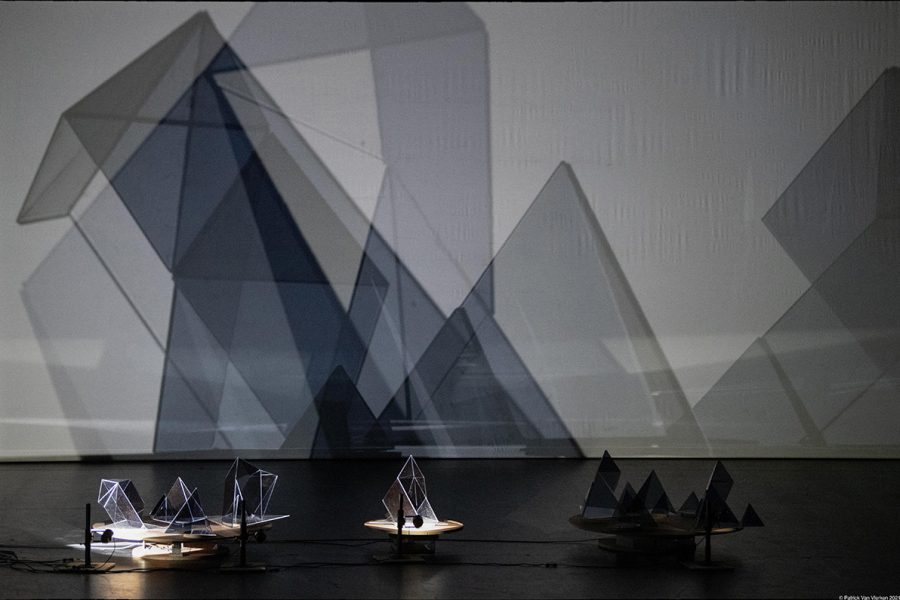 A performance that tells a story without actors, sets sculptures in motion and takes the audience on a journey into a man's past. A story about love and loss. And how loss makes love extra visible.
"I know all these streets, all these buildings, here in this city. I know them through and through. Every corner keeps a memory, every square, every park and every café. And yet… Something has changed. Suddenly, silently and invisible. Everything suddenly seems so far, so from a distance. As if something is tilted. As if the city is slipping through my fingers. As if she slipped away. "
"Can I still find the memories? Can I still find her? I walk through the streets with light and sound. Are you coming with me? "
Stroll along a visual and auditory trail with colorful installations and dreamy landscapes. The projections rotate in and around each other, moving lamps cast shadow images on the walls. Sounds take you on a journey to the indoor and outdoor spaces. A voice tells, memories and images come and go.
Credits:
Sculpture and concept: Erki De Vries and Freija Van Esbroeck | Music: Ruben Nachtergaele | Narrator and text: Michiel Alberts
Suitable for: completely darkened room (darkened or show moment at night). And a space with white walls that can serve as a projection surface or walls against which projection screens can be set up.