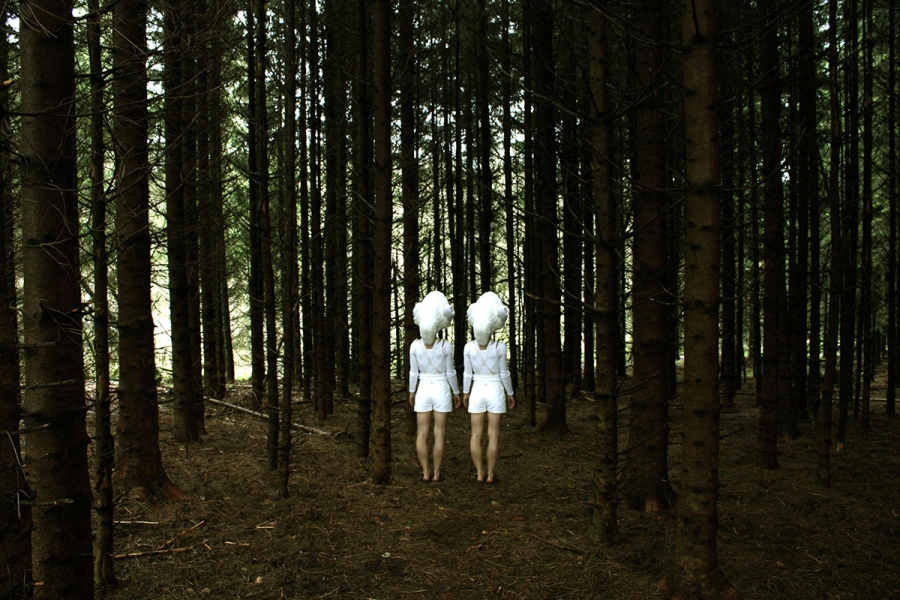 An adaptation of Fairy Queen by Henry Purcell, directed by Wouter Van Looy. Fairy Queen is one of the numerous compositions Henry Purcell wrote for theatre. As was usual at that time, this was an adaptation from an older play, in this case Shakespeare's Midsummernightsdream. In the 17th century Midsummernightsdream was reformed into Fairy Queen: a spectculair play, completed with songs and dances, making use of all possible theatrical registers.
For The Fairy Queen Emmanuelle Haïm is directing her own ensemble Le Concert d'Astree. On request of Opéra de Lille Wouter Van Looy stages this opera. For that he invites the young Belgian artist Freija Van Esbroeck, who shows the human vulnerability by giving it animal extensions. 
The realisation of the masks came about with help by Kristin Vanden Bosch.
Music: Henry Purcell | Musical direction: Emmanuelle Haïm and Jonathan Cohen | Assistance musical direction: Jonathan Cohen and Philippe Grisvard | Direction: Wouter Van Looy | Dramaturgy: Ian Burton | Choreografphy and video: Vivian Cruz | Sculptures: Freija Van Esbroeck | Costumes: Johanna Trudzinski | Set: Sascha van Riel | Light design: Peter Quasters | Dance: Erika Méndez Ureña, Sheila Rojas, Luis Villanueva and Alejandro Chávez | Sopranos: Susan Gilmour Bailey, Hanna Bayodi-Hirt, Elise Caluwaerts and Elodie Fonnard | Contra-tenor: Owen Willetts | Tenors: Daniel Auchincloss, Ben Breakwell and Simon Wall | Basses: Neill Bellingham, John Mackenzie and Nicholas Warden | Musical performance: Le Concert d'Astrée | Conductor: Emmanuelle Haïm (in residence at Opéra de Lille) | Production: Le Concert d'Astrée | Coproduction: Opéra de Lille, La Clef des Chants, Opéra de Dijon and Muziektheater Transparant | Le Concert d'Astrée is supported by Mécénat Musical Société Générale and by the Ministère de la culture et de la communication – DRAC Nord-Pas de Calais | Muziektheater Transparant is supported by the Flemish Gocvernment | With the support of Fundacion Amalia Hernandez